Ready-to-live | Tailored | Seamless
Imagine your home as a hassle-free haven where every detail is expertly managed, so you can effortlessly step in with your suitcase and feel at home instantly. Our custom design ensures everything is in perfect order – from completed renovations and thoughtfully arranged furniture to captivating artwork, well-prepared closets, and a fully equipped kitchen. It's a seamless, stress-free transition to your thoughtfully designed home.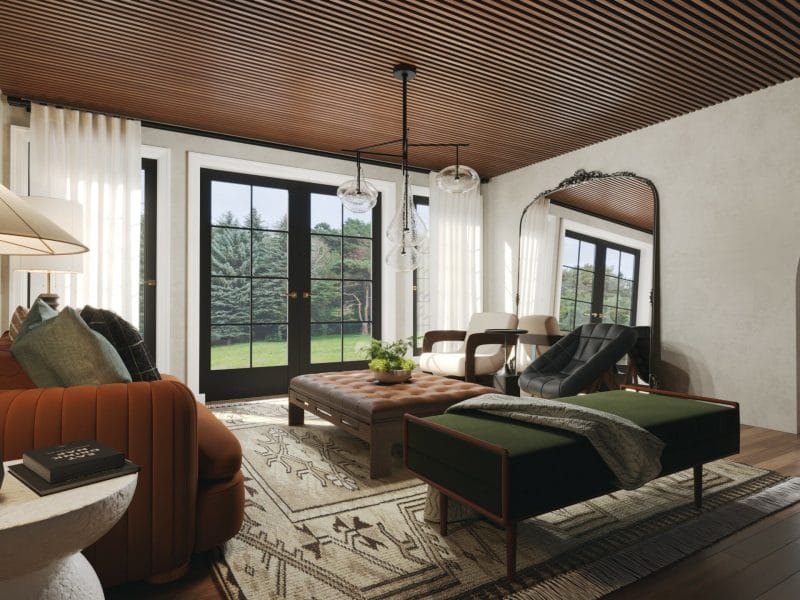 This is your invitation to an effortless transformation. We orchestrate the design, project management, and installation, leaving you to simply step into your beautifully designed, ready-to-enjoy space. It's your chance to embrace a hassle-free, stylish lifestyle from day one.
Let's explore your vision for a home that's uniquely suited to your lifestyle. Our aim is to craft a design concept that aligns seamlessly with your vision, where every detail, from functionality to layout, highlights your personality. It's all about meticulously tailoring each element to bring your individual aspirations for your space to life.
Embark on a creative journey with us, crafting tailored moodboards that breathe life into your vision. These moodboards cover furniture, finishes, layouts, and design options, pushing the boundaries to exceed your expectations. It's a collaborative process where your dreams and our expertise unite to shape an exceptional living space.
Our role expands to overseeing renovations, managing the entire project, handling procurement, supervising construction, coordinating furniture installations, and ensuring a smooth project journey, all while eliminating the need for your direct involvement. Your dream space is coming together seamlessly and efficiently, providing you with peace of mind and a hassle-free experience.
It's time to make your grand entrance, roll in your suitcase, sink into your plush couch, relish the comfort and style enveloping you, and savor heartwarming meals at your elegantly set table. This marks the moment your life truly begins in your newly transformed space—a haven where every detail has been meticulously curated to enhance your lifestyle and elevate your daily experiences.
I reached out to Ariel after buying my new home. She knew that I didn't have much furniture so she made it a priority to help me quickly design my new home. In that time she was so responsive to emails and feedback. She doesn't just design for your style or interests, but also for your day-to-day interactions in your space, which I really appreciated. Whenever I was unsure about a a piece, she provided multiple options. She also taught me what I should be looking out for in the future and how to tie things together. I loved working with Ariel and an I can't wait to work with her in the future on other spaces in my home!
Ariel is great! She was very patient and listened to everything I wanted/needed for the space. She is very knowledgeable and was able to answer all of my questions and problem solve any issues I had ie. awkward corners, limited space etc. She created a very well thought out and personalized presentation that encompassed everything we had brainstormed and more! 10/10 would recommend.